Enable Direct Debit

To allow direct debit payments from your account to New Forest Online please fill in and submit the form below. This will allow New Forest Online to take a Direct Debit payment from your account on the 10th of each month (see below for more details).
About Worldpay
Our Direct Debit facility is provided by WorldPay, a global leader in payment processing. When setting up your Direct Debit you will be taken to a secure WorldPay payment form where you enter your payment card details. New Forest Online does not have access to any of your card or payment account details.
Once you have set up a Direct Debit Agreement, WorldPay will allocate you a username and password so that you can sign-on at WorldPay and monitor all payments being made, or cancel the agreement at any time. The Direct Debit will be taken on a set day from your account. Two weeks before the payment is due, you will be notified of the payment amount via e-mail.
Pay by Credit Card
You can pay New Forest Online via a Secure Online Payment Facility provided by online payment specialists, WorldPay.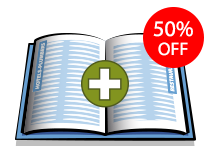 Add your business free
Basic listings on the New Forest Online Business Directory are free. To add your business to our directory, please complete our online form including company name, contact details, and business category.