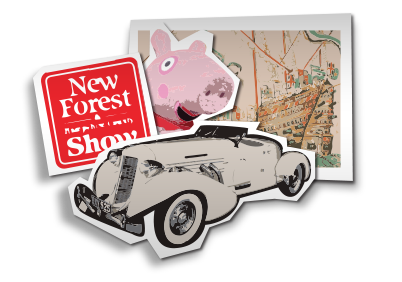 Snowtrax
Snowtrax, near Christchurch, has the widest ski slope in the land. The slope is usable throughout the summer months because of its unique mist-lubricated surface.

Skiing, Snowboarding, Ski Bobbing and Ringos - in the New Forest
All ages and levels are Welcome
The Snowtrax Centre overlooks its own miniature lake and island, and the view beyond stretches into a vista of pine trees as far as the eye can see.
Everyone is welcome - from those wishing to improve their skiing skills to the outright novice, to ordinary members of the public just wanting to appreciate the scenery. The four main activities to choose from are:
Skiing
Snowboarding
Ski bobbing (just sit on, steer, and have fun!)
Ringos (bump, bounce and spin down the slope in the safety of your own ring)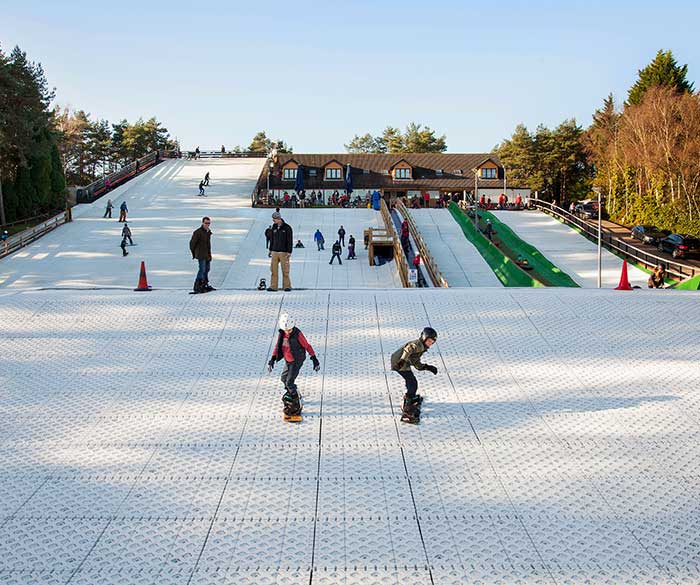 Childrens' Parties
Snowtrax can cater for childrens' parties with skiing or ski-bobbing, for special parties with music and for corporate functions.
The Ski Lodge
The Ski Lodge is complemented by its Alpine bars and restaurants serving good food - including fondues, barbecues and pizzas - and real ales and fine wines.
More Information
For more information about Snowtrax visit their website at: www.snowtrax.eu or telephone 01202 499155
Snowtrax, Hurn, Christchurch, Dorset