Your Business Submission
If your business or organisation operates in the New Forest Area, then it is eligible for a listing in the www.newforest-online.co.uk Business Directory. Simply complete the form on the left and submit it for review. All submissions are manually checked and approved in order to ensure the integrity of the Directory.
What information is displayed in your listing
Basic Listing (Free)
Your free Basic Listing includes the following information about your business: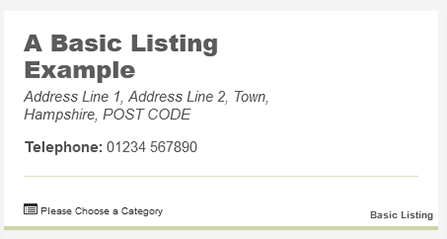 ---
Link Listing (recommended)
A Link Listing displays everything about your business, including a link to your website from New Forest Online. Link Listings also benefit from preferred positioning at the top of the New Forest Directory pages. Submitting a Link Listing for inclusion on New Forest Online is a fantastic way to get noticed and a great way to increase traffic to your website, whilst contributing to improved search engine rankings. The following information is displayed: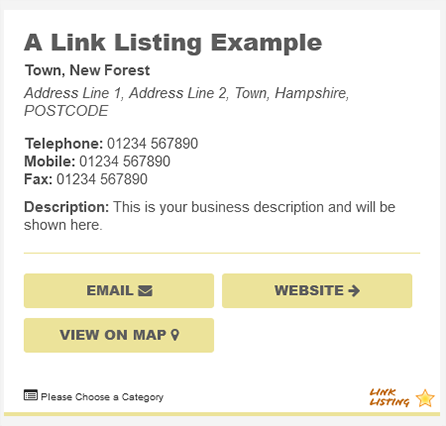 You will not be able to submit your data if you do not click that you accept our terms and conditions beneath the form. This is to comply with GDPR regulations.

Payments are secured by PayPal and no payment data is taken through this website.