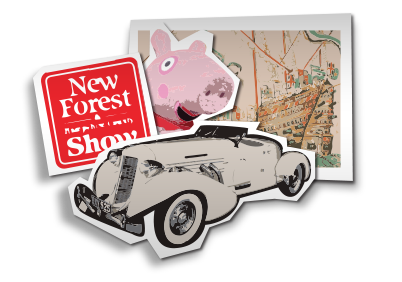 New Forest Events
If your New Forest business or organisation has a forthcoming event that you'd like to promote (free of charge), please drop us a line and we'll put it on this page.

Add Your Event
If you have a forthcoming village event that you'd like to publicise free of charge, please submit the details to our Events section.
► Promote Event
Add Your Business
Add your New Forest-based business to the New Forest Online Business Directory - free of charge.
► Add My Business
Forthcoming New Forest Events
The forthcoming New Forest events below are listed in starting date order - the closer they are to beginning, the higher up the page they appear. Once the events have finished, they automatically disappear from the page. If you have a New Forest event that you would like to publicise, please submit it here. Alternatively, you can e-mail it to us.
▼ Date
▼ Event
▲ Date
▲ Event