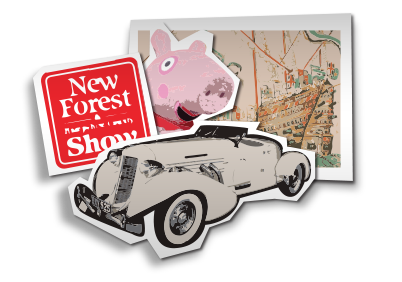 Ringwood Raceway
If you're interested in racing cars then Ringwood Raceway is the place for you. A number of different races take place mainly on Saturdays, Sundays and Wednesdays.

Racing at Ringwood Raceway
Banger racing
A crazy, unpredictable and exciting sport where deliberate contact is allowed between cars. Crashes, bangs, thrills are a regular feature and what you would expect from some of the very best banger racing in the south.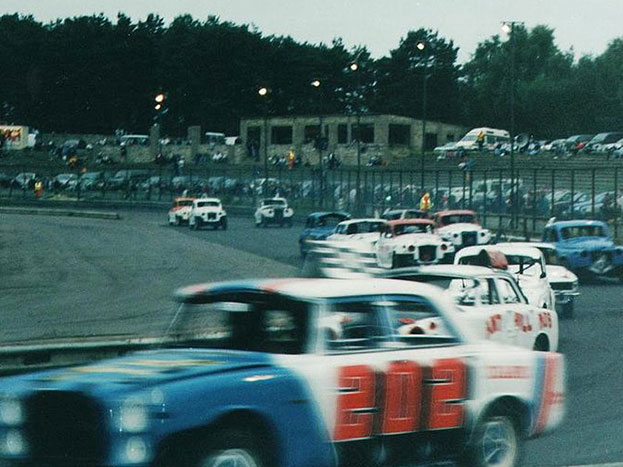 1300cc Stock Car Racing
This formula allows push and turn contact. Cars are 'ironed up' which means regulations allow extra strengthened bars to be attached to the body work. Many types of cars can be used up to 1300cc engines.
National Superstox Racing
these are purpose built, single seater racing cars designed for contact racing with full bumpering.
Stock Rod Racing
A non-contact formula, with 1400cc engines. Roll cages must be fitted. This is a very popular race where drivers battle close at high speeds.
Hot Rod no-contact Racing
These are highly tuned cars for non-contact racing. The engines are 1600 – 2000cc and there are many rules governing the preparation of these cars.
Ministox Racing
1000cc minis are driven by boys and girls between the ages of ten to seventeen, and complying with strictly laid down rules for their safety. Contact is only permitted on the bends.
Special Rod no-contact Racing
1600cc Sierra racing cars with no contact allowed.
Hodge Rod for New Drivers
A Ringwood race which introduces drivers into the sport for the first time with standard 1300cc Ford Escorts.
More Information
Further information is available from www.trojaninternational.co.uk
Tel: 01202 900626 or 07952 858805
Ringwood Raceway, Matchams Leisure Park, Hurn Road, Ringwood, Hampshire BH24 2BT