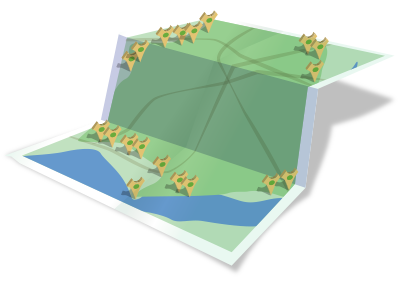 Barton on Sea
About Barton on Sea, a seaside town on the edge of the New Forest with cliff-top walks, lively beaches and a little body boarding! Beware of the cliffs though, which are subject to constant erosion.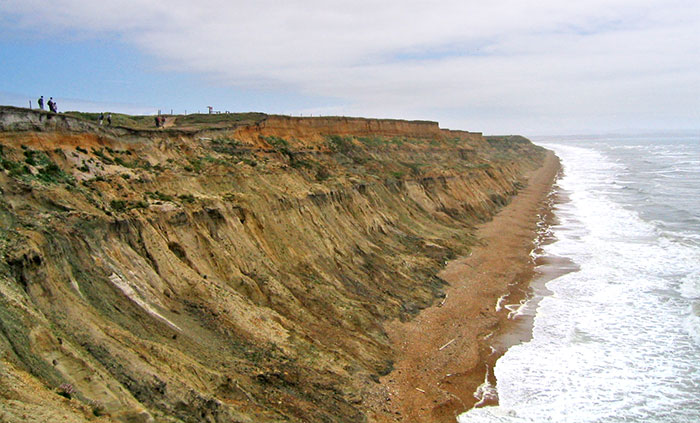 Three Barton on Sea Curiosities
Fossils!
The Barton beds are famous for over 600 species of shells, in particular, gastropods. The beds change from west to east, allowing you to collect a variety of fossils.

Disappearing Tennis Courts
There were once tennis courts at the rear of the Barton Court building and the cliff edge. Today very little remains and (at the time of writing...) that is now less than 6 metres from the edge.

Commemmorative Obelisk
An obelisk was erected to commemorate injured Indian WW1 troops who convalesced in beach-front huts at near Barton Court (then Mrs White's Barton Court Hotel, a rest home for British troops during the First World War).

Things to Do and See in Barton on Sea
Barton-on-Sea is situated little over 1 mile west of New Milton and is famous for its scenic stretch of coastline with safe swimming and a cliff-top golf club. Views from the cliff and golf course take in a sweep of coastal scenery from Milford on Sea to Hurst Castle and the Isle of Wight's famous Needles. Magnificent Coastal walks, including the start of The Solent Way nearby, makes this the ideal area for those who enjoy the great outdoors whether on foot, bicycle, horseback or bodyboard!
On windy days locals and tourists can been seen flying kites or even para-gliding on the grassy cliff top. The cliff and beach are also renowned for the many fossilised remains to be found.
A Little Barton on Sea History
The relentless erosion of the cliff face has revealed much about Barton on Sea's prehistoric roots. Barton has given its name to fossil-bearing clay and the fossils it contains (Barton fossils).
Hunting and fishing (and a little farming) were the means of making a living for Barton's early inhabitants and it appears twice in the Domesday Book as Bermintune and also Burmintune.
Until the installation of cattle grids on all exit roads from the forest in the early 1960s, it was quite a common site to see New Forest ponies and cattle grazing on the cliff top.
Much of the former Barton Court (see fact three above) has now disappeared over the cliff, or has had to be demolished. Additional coastline strengthening continues today which mixed results. Since then considerable sums have been spent on the toe and beach line, this has included piling and Dorset stone brought in to providing "strong points". At the turn of the 20th Century, there was a 100 metre wide promenade at Barton on Sea. Today it is around 20 metres at its widest points.